Director's Message for Spring 2018
On April 23, MNTL sponsored the inaugural lecture of the Stillman Lecture Series, which was delivered by Prof. John Bowers from the University of California at Santa Barbara, on the topic of integrating photonic circuits with silicon-based microelectronics. The Stillman Lectures will bring one high-profile visitor to our campus each semester to share their world-changing visions with our faculty and students. I hope that they will inspire us all to consider how our own efforts and collaborations can make major impacts on society.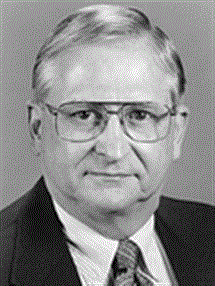 The lecture series is dedicated to the memory of Prof. Greg Stillman, whose efforts were instrumental in establishing the Microelectronics Laboratory in 1989, which was later re-named the Micro and Nanotechnology Laboratory. Greg Stillman was my Ph.D. thesis advisor, so I was fortunate to experience first-hand his role in bringing many faculty together to consider a common vision for bridging the fundamental technical gaps that prevented silicon integrated circuits from working seamlessly with the compound semiconductor materials that light emitters and photodetectors are comprised of.
Greg was the leader of the NSF-funded Center for Compound Semiconductor Microelectronics (CCSM) that provided funding which built the Microelectronics Laboratory, along with many years of research projects aimed at enabling optical interconnects. My own research assistantship was funded by the CCSM, so I'm personally very grateful! Greg accomplished all these things with a combination of scientific brilliance, patient mentoring of students, and building collegial relationships with faculty.
Prof. Bowers' lecture was an appropriate one for kicking off the Stillman Lecture Series because we can see how many aspects of Greg Stillman's vision and the goals of the CCSM are actually coming to fruition now. Along with Prof. Bowers, many MNTL faculty are engaged in the field of integrated photonics that are now effectively bringing compound semiconductor photonic circuits and silicon electronic integrated circuits together into complex modules that drive communication within chips, between chips, within data centers, and across long-haul optical fibers. These areas now represent enormous commercial markets, with continuing demands for high bandwidth and reduced power requirements. At MNTL, we continue to push the state-of-the-art!
You can read more about our first Stillman Lecture in this edition of InstruMNTL, and I encourage you to subscribe to MNTL's enewsletter, if you haven't already.