MNTL hires Greg Pluta as new managing director
Gregory Pluta has joined the Micro + Nanotechnology Lab (MNTL) as managing director. Pluta is leading the effort to establish MNTL's new Industry Affiliates Program, while helping MNTL's operations function effectively.
"As Greg becomes engaged in our space planning, budget process, IT development, facilities/infrastructure/equipment organization, I am hoping that his efforts will enable me to focus more on establishing multidisciplinary collaborations and obtaining external resources for MNTL," said MNTL Director Brian Cunningham. "I know that Greg's efforts are going to make an enormous impact at MNTL."
From 2011 to 2015, Pluta was managing director of the Center for Innovative Instrumentation Technology (CiiT), an NSF-funded Industry-University Cooperative Research Center (IUCRC). In this role, Pluta coordinated research interests between MNTL faculty and the CiiT Industry Advisory Board representing bio-sensing interests of the biomedical, pharmaceutical, food, and agricultural industry sectors.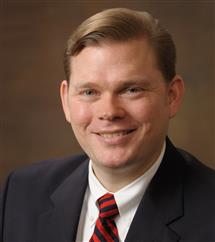 Pluta has other substantial management experience as chair of the Site Manager Group for NSF's Large Facility George E. Brown Network for Earthquake Engineering Simulation (NEES) in the Civil Engineering Department, where he also served as the site operations manager of the University of Illinois NEES structural testing laboratory.

Pluta also served as program manager for the Department of Defense High Performance Computing Office (HPCMO) technology transfer program. As a system engineer, technical program manager, and project manager at NCSA, Pluta developed innovative cross-platform system architectures and tools for management of computational resources, human resources, and budgeting complex cyberinfrastructure ecosystems. He presented some of this work at key IT conferences.

An Illinois alumnus, Pluta received his BS and MS in Aerospace Engineering, and started his professional career as a consultant for Accenture's Chicago technology office.

"I'm very excited to contribute to MNTL's storied history and legacy, and have always been keenly aware of its tremendous global impact," Pluta said. "None of this is lost to the current semiconductor and optoelectronics capabilities. MNTL is especially well-positioned in the emerging bionanotechnology field which is revolutionizing medicine, food, and agriculture."

Added Pluta: "I feel fortunate that I can help enable and connect the brilliant capability of our faculty and students with potential collaborators and research sponsors."