HMNTL alum Lu encourages students use UIUC resources
Now an assistant professor at UT Austin, HMNTL alum Ruochen Lu shares his experience at UIUC.
Who was your advisor at Holonyak Lab?
Professor Songbin Gong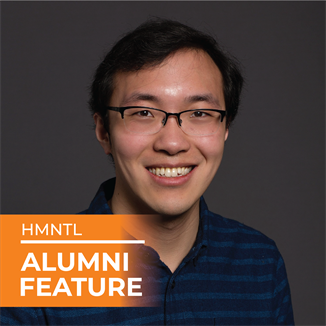 What year did you graduate?
I graduated in 2019 August from ECE and stayed at Prof. Gong's lab as a postdoc until 2020 Dec.
Where do you work now?
I am an assistant professor at UT Austin.
If you're allowed to talk about it, can you tell me about your current research (even vaguely)?
My research leverages micro electromechanical systems (MEMS) technologies to enable chip-scale acoustic and cross-domain microsystems at radio frequency. My work aims to demonstrate piezoelectric devices and hybrid systems for signal processing, sensing, and computing applications.
What research did you participate in at Illinois?
I worked mostly with DARPA NZERO program. We built acoustic devices for impedance matching and interference filtering in the low-power and highly sensitive wake-up radio front end.
How did your time at Illinois shape your work now?
I learned my research area and the key knowledge in electromagnetic/circuit/semiconductor/microfabrication at UIUC.
What advice do you have for current students?
Take good use of the great resources at UIUC. Attend online/in-person seminars at HMNTL/UIUC, and talk with students working in different areas.