Two HMNTL faculty members elected to National Academy of Sciences
Three University of Illinois Urbana-Champaign professors have been elected to the National Academy of Sciences, one of the highest professional honors a scientist can receive. Two of the professors are HMNTL faculty members.
Physics professor Nadya Mason and chemistry professor Ralph Nuzzo are among 120 newly elected U.S. members – 59 of whom are women, the most elected in a single year – and 30 international members in recognition of their distinguished and continuing achievements in original research.
"The historic number of women elected this year reflects the critical contributions that they are making in many fields of science, as well as a concerted effort by our academy to recognize those contributions and the essential value of increasing diversity in our ranks," said National Academy of Sciences President Marcia McNutt. "I am pleased to welcome all of our new members, and I look forward to engaging with them in the work of the National Academies."
Mason is the Rosalyn Sussman Yalow Professor in Physics at Illinois and the founding director of the Illinois Materials Research Science and
Engineering Center. As a condensed matter experimentalist, she works on quantum electronics and materials. Mason is a fellow and former general councilor for the American Physical Society, former chair of the APS Committee on Minorities and has been a regular "Whys Guys" science presenter on local TV. In 2019, she delivered the TED Talk "How to spark your creativity, scientifically."
During her career at Illinois, Mason has demonstrated the surface states in topological materials and individual superconducting bound states in graphene-based systems. In 2014, Mason was appointed a John Bardeen Faculty Scholar in Physics at Illinois. She is the recipient of numerous awards, including the Maria Goeppert Mayer Award, the Edward Bouchet Award, the Dean's Award for Excellence in Research at Illinois and the Denice Denton Emerging Leader Award. Mason also is affiliated with the Materials Research Laboratory and the Holonyak Micro and Nanotechnology Lab at Illinois.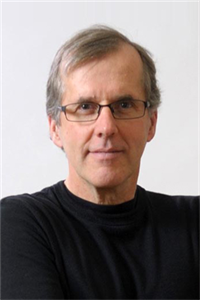 Nuzzo is the G.L. Clark Professor of Analytical Chemistry and professor of chemistry. He also is affiliated with materials research and engineering, the Materials Research Lab and the Holonyak Micro and Nanotechnology Lab at Illinois. His research focuses on developing novel methods of micro and nanoscale fabrication and molecular patterning to provide new capabilities for technology in areas as diverse as lightweight, flexible, photovoltaic energy systems; advanced lighting; optics; batteries, fuel cells, and other electrochemical energy systems; actuators; chemical sensors; and bioanalytical arrays and scaffolds.
Nuzzo is an affiliated faculty member at the KTH Royal Institute of Technology, Stockholm, and a fellow of the American Association for the Advancement of Science, the American Academy of Arts and Sciences, the Royal Society of Chemistry, the American Chemical Society, the World Innovation Foundation and the American Vacuum Society. He is the recipient of many awards, including the Alexander von Humboldt Foundation Research Award, the ACS Arthur Adamson Award for Distinguished Service in the Advancement of Surface Chemistry and the Institute of Electrical and Electronics Engineers George E. Smith Award.
The National Academy of Sciences is a private, nonprofit institution established in 1863 under a congressional charter signed by President Abraham Lincoln. It recognizes achievement in science by election to membership, and – with the National Academy of Engineering and the National Academy of Medicine – provides science, engineering and health policy advice to the federal government and other organizations.
Chemistry professor Wilfred van der Donk was also elected this year. Read the full Illinois News Bureau release.