HMNTL's top stories for 2020
We wrapped up 2020 by counting down the top stories from HMNTL in the last year according to Google analytics. The stories featured research and accomplishments from our staff and students of the last year.
#5 Liu becomes first Lemelson-MIT Student Prize Graduate Finalist from Holonyak Lab

For the last 25 years, the Lemelson-MIT Program has rewarded exceptional student inventors who strive to improve people's lives. The Lemelson-MIT Program believes that invention can solve many economic and social challenges. Some of those issues are embodied in the work of one of this year's Lemelson-MIT Student Prize graduate finalists -- HMNTL student Richard (Dicky) Liu.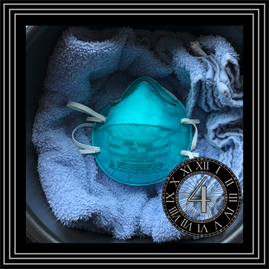 #4 Electric cooker an easy, efficient way to sanitize N95 masks, study finds
Owners of electric multicookers may be able to add another use to its list of functions, a new study suggests: sanitization of N95 respirator masks. Illinois researchers found that 50 minutes of dry heat in an electric cooker, such as a rice cooker or Instant Pot, decontaminated N95 respirators inside and out while maintaining their filtration and fit. This could enable wearers to safely reuse limited supplies of the respirators, originally intended to be one-time-use items.
#3 Research blunder leads Holonyak Lab group to discovery,
multiple patents
From potato chips to penicillin, some of the most famous inventions in history have been accidents. Rather than getting rid of their potential blunders, the creators of these new innovations changed the world. Like these other inventors, Holonyak Lab Interim Director Xiuling Li encountered accidental wafer breakages during an experiment in her early career. Her "misfortune" ended up changing the way semiconductor materials are etched.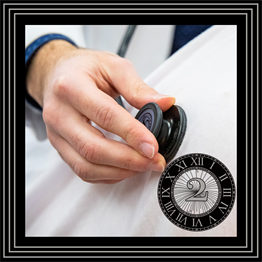 #2 Holonyak Lab professor works to personalize cancer diagnostics
Research being conducted through HMNTL is working to develop a device that can detect cancer biomarkers with just a few drops of blood. The method would provide rapid results, enabling the clinician to quantitatively observe the effects of treatment on the tumor by measuring increases or decreases in strategically selected molecules. The team recently received a $2 million grant from NIH to fund this work.
#1 U of I researchers developing smartphone app for coronavirus testing
A team of University of Illinois researchers is working on a smartphone application that would detect the novel coronavirus within 30 minutes, without the need for a diagnostic lab. In this story Illinois Newsroom's Brian Moline spoke with HMNTL's Brian Cunningham. In addition to the smartphone application, Cunningham said his research team is also working on a biosensor method of testing.