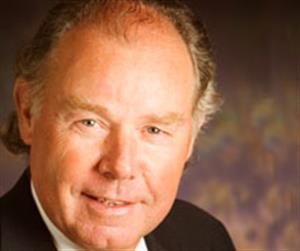 Jean-Pierre Leburton
Department Affiliate

1258 Micro and Nanotechnology Lab

Professor
Electrical and Computer Engineering
1258 Micro and Nanotechnology Lab
Education
PhD, Theoretical Solid State Physics 1978
Biography
Current Position:

Gregory Stilllman Professor of Electrical and Computer Engineering, UIUC

Professor of Physics. UIUC

Research Professor, Coordinator Science Laboratory, UIUC

Research Professor, F. Seitz Material Research Laboratory, UIUC

Research Professor, Micro and Nanotechnology Laboratory, UIUC

Academic Experience:

2008- present Professor of Physics, University of Illinois

2003- present Gregory Stillman Professor of Electrical and Computer Engineering, University of Illinois

2000 Visiting Professor, Swiss Federal Institute of Technology, Lausanne, Switzerland

1992 Visiting Professor, University of Tokyo

1991-present Professor, University of Illinois

1987-1991 Associate Professor, University of Illinois

1983-1987 Assistant Professor, University of Illinois

1981-1983 Visiting Assistant Professor, University of Illinois
Academic Positions
Adjunct Professor, University of Illinois in Chicago, 2011-present
Research Professor, Frederic Seitz Materials Research Laboratory, 2008-present
Professor, Physics (0%), 2008-present
Gregory Stillman Professor of Electrical and Computer Engineering, 2003-present
Visiting Professor, Ecole Polytechnique Federale De Lausanne (ePFL), Lausanne, Switzerland, 2000
Visiting Professor, Hitachi LTD Quantum Materials Chair, University of Tokyo, 1992
Professor, Electrical and Computer Engineering, 1991-Present
Research Professor, Coordinated Science Laboratory, 1991-Present
Research Statement
Jean-Pierre Leburton received his Ph.D. from the University of Liege (Belgium) in 1978. He is a professor in the UIUC Department of Electrical and Computer Engineering and a research professor in the Coordinated Science Laboratory. He is also a full-time faculty member of the Computational Electronics Group in the Beckman Institute.

Professor Leburton's expertise is the theory and simulation of nanoscale semiconductor devices and low-dimensional systems. His research focuses more specifically on transport and optical processes in semiconductor nanostructures such as quantum wells, quantum wires and quantum dots. Current research projects involve electronic properties of self-assembled dots for high performance lasers, single-electron charging and spin effects in quantum dots, modeling of nanocrystal floating gate flash memory devices, nanoscale Si MOSFET's and carbon nanotubes and graphene nanostructures. His research deals also with dissipative mechanisms involving electron-phonon interaction in nanostructures for mid- and far-infrared intra-band lasers. Approaches to these problems involve use of sophisticated numerical techniques such as Monte-Carlo simulation and advanced 3D self-consistent Schroedinger-Poisson model including non-equilibrium transport for full scale nanodevice modeling.In the last 18 years, he turned his interest toward the interaction between living systems and semiconductors to investigate programming and sensing biomolecules with nanoelectronics. 
Research Interests
Theory of Semiconductor Devices, Modeling and Simulation of Nanostructures, Electronic and Optical Properties of Heterostructures and Low Dimensional Systems, Transport in Quantum Structures and Carbon-based nanostructures, Electronic Properties, Charging Effects in Quantum Dots and Nanocrystals, Spin Effects in Nanostructures, Quantum computation and Quantum Information Processing, Nano-biotechnology.
Research Areas
BioNanotechnology and Nanomedicine
Optoelectronics and Microelectronics
Quantum Nanoelectronics and Nanophotonics
Honors
Listed in Who's Who among Executives and Professionals (2010 edition)
Listed in Manchester Who's Who, Honors Edition (2005-2006)
Listed in Who's Who in finance and Business, 35th Edition (2005), 36th (2008-2009) and 37th editions
Listed in Who's Who in America, 58th, 61st & 64th Editions
Listed in American Men and Women of Science, 20th& 21st Editions
Listed in Who's Who in Science and Engineering, 4th, 5th, 8th 9th &10th Editions
Listed in Who's Who in the World, 9th, 10th & 24th Editions
Listed in Who's Who in American Education 5th, 6th 7th &8th Editions
Keynote address at the Keynote Address, 1st International Conference on Contemporary Computing and Applications (ICCCA 2020)" Lucknow, India, February 5-7, 2020.
Distinguished Lecture at Oregon IEEE Nanotechnology Council chapter Inaugural workshop, Portland, Oregon, Dec. 6, 2019.
Keynote Address the XXXI IUPAP Conference on Computational Physics (CCP2019) the Chinese University of Hong Kong, Hong Kong SAR, July 28-August 1, 2019
Keynote address to the 6th International Conference and Exhibition on Advanced & Nano Materials (ICANM2018), Quebec City, Canada, August 6-8, 2018.
Keynote Address to the International conference on advanced nanostructures (ICAN- 2018), Catholicate College, Pathanamthitta, Kerala, India, March 12-14th, 2018.
Keynote Speech, Quantum Sensing and Nano-Electronics and Photonics, SPIE 2018, San Francisco, CA, Jan 27-Feb1, 2018
Inaugural Montefiore Distinguished Lecture, Pennstate University, October 2002
Member, New York Academy of Sciences 1996
Hitachi LTD, Quantum Materials Chair 1992, University of Tokyo
Research Honors
Serendipity Award, Collaborative Conference on Materials Research (CCMR), Seoul, Korea (2019)
Life Fellow of the Institute of Electrical and Electronic Engineers (IEEE) (2016)
Illinois Proof of Concept (I-POC) award (2016)
Finalist, 2013 Innovation Celebration for the Innovation Discovery Award, Champaign County, Il (2013)
Royal Academy of Science, Letters and Fine Arts of Belgium, Associate (Foreign) Member (2011)
IEEE Nanotechnology Council Distinguished Lecturer (2010-2011; 2013-2014&2015)
Fellow of the Institute of Physics (2008)
Best paper finalists, IEEE-NANO 2007, Hong-Kong, SAR, China (Aug 2-5, 2007)
Quantum Devices Award (2004)
Gold Medal for Scientific Achievement, 75th Anniversary of the Alumnus Association " Les Amis de L'Universite de Liege", Belgium (2004)
Associate, Center for Advanced Study, University of Illinois, (1999-2000&2015-16)
Fellow of the Electro Chemical Society (2005)
Fellow of the Optical Society of America (OSA) (2001)
Fellow of the American Association for the Advancmeent of Science (AAAS) (2001)
Fellow of the American Physical Society (APS) (1999)
Fellow of the IEEE (1996)
Public Service Honors
Guest Editor, IEEE-TNT, special issue on " Nanoelectronic Device Interface to Biomolecules and Cells" (2010)
Series Editor, Electronic Materials and Devices Series, Taylor and Francis, (2008-present)
Chairman, IEEE Nanotechnology Council Fellow evaluation Committee (2008-2009)
Editorial Advisory Board, The Open Condensed Matter Physics Journal, Bentham Science Publishers, (2007-present)
Associate Editor, IEEE Transaction on Nanotechnology, (computational nanotechnology) (2007-2012)
Chair, "Modeling and Simulation" Technical sub-Committee, IEEE-Nanotechnology Research Council(NTC-TC-10) (2006-present)
Selected Member, "Round Table" on the "Mobility of European Scientists" with the presence of His Majesty, King Albert II of Belgium, organized by the European Directorate for Science and Technology, Brussels, (2001)
Chevalier Dans L'Ordre Des Palmes Academiques, (French-Government) (1993)
Courses Taught
ECE 340 - Semiconductor Electronics
ECE 500 - ECE Colloquium
ECE 535 - Theory of Semicond & Devices
PHYS 565 - Theory of Semicond & Devices